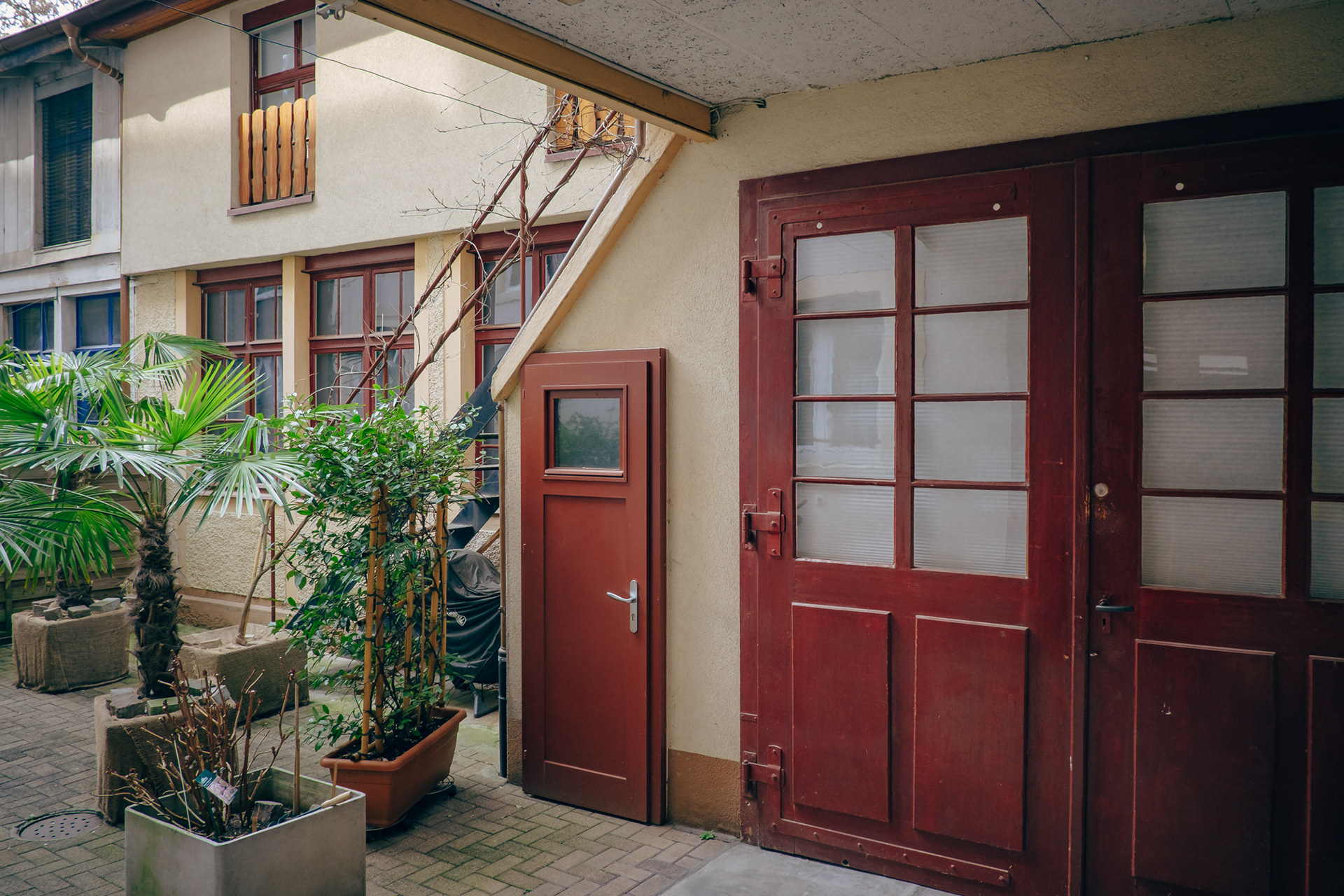 Gemeinschafts-Raum
im charmanten Hinterhof-Atelier.

Wir (Fotograf und Grafikdesigner) haben in unserem zweistöckigen, ruhigen, kreativen Rückzugsort im Basler Iselin Quartier ein paar Arbeitsplätze zu vermieten. 
Entweder nur ein Tisch, ein ganzer Raum oder eine gemeinsame Nutzung in unserem Fotostudio. Wir haben verschiedene Möglichkeiten und sind offen, um auf Eure Bedürfnisse einzugehen. 
Start bei 363CHF/Monat inkl. 1G Internet 
Verfügbar bereits ab 1. Mai
Shared space
in charming "Hinterhof" Atelier.
We (photographer and graphic designer) have a couple of working spaces to rent in our two story quiet creative retreat in Basel's Iselin Quartier. 
Either only a table, a whole room, or a share in our photo studio, we have several possibilities and open to listen to your needs. 
Starts at 363CHF/Month. 1G Internet ink. 
Start as early as 1st of Mai.